Getting Started with the TechLink API
The TechLink Services API uses a number of standard technologies, patterns, and pratices for its implementation. These are described in somewhat broad strokes below, or in detailed form in the API Documentation.
Best Practices
If you are interested in integrating your business systems with TechLink Services, here are some ways to get started.
Familiarize yourself with TechLink's work flow and business entity relationships (work orders, job sites, user accounts, and so on).
Identify parallels with your own business practices, design integration points into your own existing UI, and add customized elements and flow steps in order to take advantage of the TechLink API and lessen your manual workload.
If desired, TechLink Solutions can provide custom integration for your systems.
RESTful APIs
The TechLink Services API uses RESTful architecture for its web service implementation.
You are probably familiar with the REST pattern, but if you need more information, there are a plethora of definitions, tutorials, and examples out there on the web. For a dry, academic breakdown, there's always Wikipedia, but for more intuitive, differently-scoped, sometimes brilliant, sometimes goofy information, ask Google.
Webhooks
Though the TechLink Services API provides tremendous capabilities in client-to-service integration, sometimes service-to-client communications can make work flow more efficient. This is where webhooks come into play.
The TechLink Services webhooks are real-time, event-based data connections from TechLink Services to your system.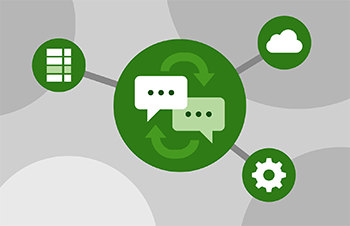 The API / webhooks combination provides two-way integration with TechLink Services.
What are webhooks?
A webhook is an event-based data connection that reaches out from the TechLink Services portal to your system using a URL that you provide. Some typical webhook events are: a work order changing status, a technician arriving on-site, a close-out document being submitted by an installer, installation photos being uploaded by the technician, and so on.
In short, the TechLink API is for your system reaching out to the TechLink portal, and the TechLink webhooks are for the TechLink portal reaching out to your system.
The API allows you to talk to TechLink, and webhooks allow TechLink to talk to you.
For more detailed information on webhooks, ask Google.
Note: The TechLink Services webhook system is currently being developed. This page will be updated when the system is ready for use. Please contact us to be informed of webhook availability.
The TechLink Services Work Flow
The TechLink Services work flow centers around the work order, a document detailing work to be performed for a client by an installer with their technicians. These work orders can be created via the API, once some prerequisites have been fulfilled.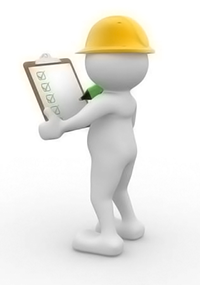 The work order will need a (job) site, a location where the work will be performed. This site can have contacts, documents, and generic attributes associated with it.
The work order can have certain user accounts associated with it in key roles (submitter, etc). The work order can also have specific tasks, documents, notes, and more associated with it. Requirements can be set on the work order for completion - job site photographs and close-out documents for the installer to submit.
So, in general, the steps are:

sign up for TechLink Services user accounts for your key personnel
create a job site with address and contact details
create a work order with any associated users, requirements, and detailed instructions on the work to be performed
relax and let TechLink Services guide the work to completion, keeping you up-to-date and informed every step of the way